Lake Adventure is surrounded by 19 square miles of state hunting land with many campsites located on the state forest or a short stroll from the state forest. Save your hunting camp rental fees and have a year round campsite at Lake Adventure. Bear, deer, turkeys, various birds as well can be hunted in these lands with your PA hunting licenses.
The neighbors.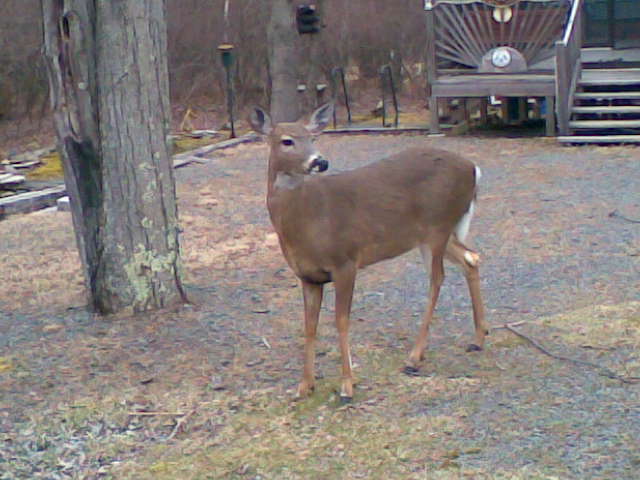 He never listens. Always going into the woods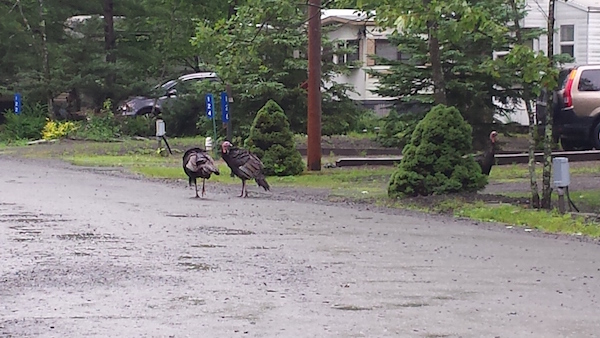 during Turkey season, a real dumb bird.
LAST SEASON'S LEADER OF THE HERD OUTSIDE MY OFFICE DOOR.
Yeah, I know I look good!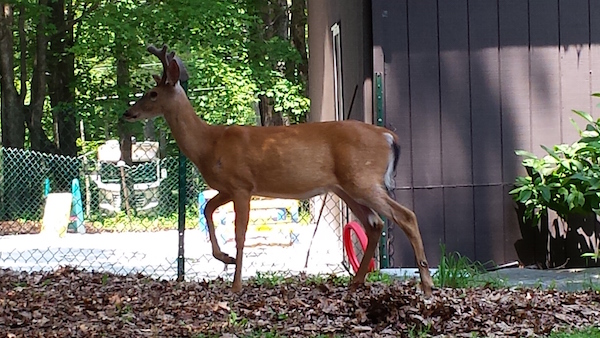 What's up JOCO? Working late again?
You want me to sleep for four months! R u crazy!
Did you find the chicken wings yet?
That flip flop on the top of the fence post makes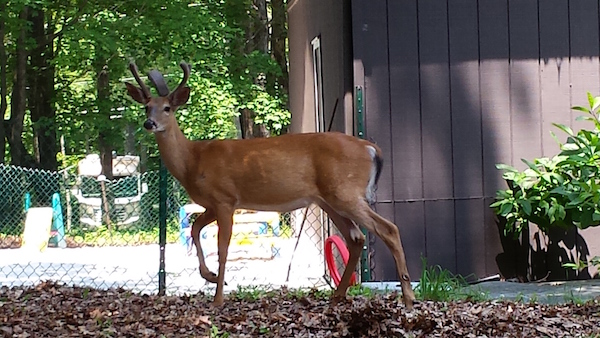 my rack look larger. Hey hunters I vacation in LA every deer season.